Industry Risk Score : Automotive Components

The Indian automotive industry has been under stress over the past few months. Even though India has outpaced Germany to rank as the 4th largest industry in the world after Japan in terms of the production and sales, but in 2019 it has shown a decline which has adversely affected the economy of India as well.
The Indian auto component industry stands to be one of the largest industry in the world and contributes to almost 2.3% of the country's gross domestic product and provides employment to around 1.5 million people. The segment can be classified into two main categories: organised and unorganised. While the organised segment includes suppliers to original equipment manufacturers (OEMs) along with organized after-market, the unorganised sector (comprising of Tier 2 and 3 suppliers) includes suppliers to the unorganized after-market.
The auto component industry has expanded by ~11% y-o-y in FY19. Further, over the years the companies have also increased their footprint in global markets and the exports have grown at a robust pace. The total value of automotive exports stood at $15.5 billion in FY19 as compared to $13.5 billion in FY18, albeit growing at a slower pace.
Going ahead however, the stress in the industry is likely to alleviate after a deepening slowdown in the auto industry at a broad level. In fact, as per the data released by ACMA (as available in the public domain) the growth in total turnover of the component manufacturing companies in India was recorded at ~14% to Rs. 3.95 lakh crore in FY19. Engine components and transmission systems form ~26% and ~13% of the total revenue generated by the sector respectively. Thus, any abrupt changes with respect to transitioning to usage of electric vehicles will remain a key monitor able.
In India, exports account for 25% of demand for auto components. Of this, about 60% goes to North America and European markets. While increased association with global OEMs and global acquisitions will further aid auto component exports, rising trade protectionism led by the US and other countries will act as headwinds for growth.
Key Risks & Attributes
Slowdown in the automobile industry at a broad level
Changes in the regulatory environment
Volatility in raw material prices

Over the past few years, strong growth in the domestic market and increase in the export markets had supported the growth in the auto components sector. However, lately the segment is facing headwinds. The automobile production in fact, dropped by ~13% y-o-y in H1FY20 to 14.4 million units from 16.6 million units in H1FY19.
Moreover, sales have been impacted due to issues pertaining to liquidity, election related impasse, high base and uncertainty with respect to BSVI norms implementation. High GST rate and increased cost component due to transmission towards newer emission norms is also supporting demand slowdown.
With monsoon being an important factor affecting the overall auto industry and the associated sales, going ahead, demand is expected to be dependent on the same. Moreover, good monsoon is also crucial for the country's farm output and economic growth which ultimately leads to increased demand. However, with late onset of monsoon in the current year (albeit recovering during later period) the sentiment in the sector is likely to be worsened which is grappling with regulatory issues, slowing demand and a consolidated second-hand market. Consequently, the growth momentum is expected to be slow in the first half, with pick up expected in later part of the year with increase in domestic infrastructure activity, rise in construction and mining equipment as well as the tipper segment and moderation in crude oil prices.
Export growth however will be aided by increased presence of global OEMs manufacturing base in India coupled with rising association of domestic auto component manufacturers with global OEMs. Moreover the auto component makers are also focussing on the inorganic growth route to add to their global footprint thus helping them improve their competitiveness.
Since the automotive sector follows a push model rather than a pull model, component manufacturers as well as dealers have little influence on the business and are dependent on the OEMs. Since OEMs are themselves under pressure, there is a risk involved.
Acuité believes the demand risk persists in the industry with the deepening slowdown in economic growth and waning consumption.
Nature & Extent of Competition

The ancillary space is highly competitive having a presence of organised as well as unorganised players. However, the organised sector accounts for 80-85% of the total industry turnover owing to its better outreach and scalability. Increasing automation, new safety norms, and advent of e-mobility will force players to adopt to new technologies and increase investments in R&D. This may result in some consolidation in the sector over the medium to long term with the organised sector increasing its presence over time. Another risk that the sector faces is cheap imports from countries like China, Thailand, Taiwan, etc.
The domestic ancillary industry however has an advantage in terms of ready availability of relatively low-cost- skilled and semi-skilled labour force along with local availability of key raw materials like steel. Further it enjoys certain competitive advantages which leads to lower costs compared with Europe and Latin America. India's proximity to key automotive markets like the Middle East and Europe coupled with the cost advantages, is also resulting it in emerging as a global centre for auto component sourcing.
Going ahead with the advent and focus on providing technologically superior products coupled with a number of OEMs entering the Indian market, competition is expected to remain a key monitorable.
Acuité believes the industry is exposed to moderate competitive intensity both domestically and through imports.

Higher commodity prices result in pressure on the profitability of the players in the sector. Steel and aluminium are the key raw materials that are used in the auto component industry. Other raw materials include glass, plastics, rubber and special fibres. Over the last few quarters, ancillaries have however, seen some improvement owing to stable steel prices on the back of low demand.
Overall, ancillaries have also tried to improve their margins by reducing their operating costs and effective cost control implementation coupled with pass through of the increased input costs to OEMs. Further, large first tier auto component industries are also setting up their subsidiary operations next to the OEM customers so as to secure demand for their products going ahead.
Acuité believes the input risk is categorized as marginally unfavourable as the sector is vulnerable to volatility in commodity prices.

After witnessing the transition to BS-IV norms from April 2017, the Indian automotive industry is set to undergo another major overhaul with the adoption of BS-VI emission standards post April 2020. However, implementing the aforementioned change by directly adopting BS-VI standards over a period of just three years will require large investments.
In addition, there has also been some changes with respect to taxation like the introduction of Goods and Services Tax (GST) from July 2017, to which the industry faced some short term difficulties but has been able to successfully adopt and transition too.
Transitioning to BS-VI standards, meeting the corporate average fuel efficiency (CAFÉ) norms by 2022 and achieving 100% e-mobility by 2030 are some of key monitorable's to be looked upon going ahead.
Acuité believes the regulatory risk is high and is categorized as unfavourable. This is driven by the challenges the auto component companies will face due to the upcoming regulatory changes and the underlying stress in the auto industry.

The automobile industry is undergoing a significant and rapid transition not only domestically but at a global level with the implementation of automation, transitional technologies to focus on efficiency by decreasing fossil fuel consumption and enhancement of safety features. The aforementioned changes are likely to be addressed by the auto-components sector by investing significantly in the R&D and developing new products. Further, with the auto industry as a whole shifting to BS-VI norms which in itself stands out to be capital intensive leading to elevation in the product cost, a similar proportional capex is also expected to be incurred by the components industry to support the technically advanced product base.
Further, with the inception of the EV market in the future automobile sector, the associated ecosystem to support the shift is likely to hold significance. Indian auto component industry would also require a transition from IC-engines to hybrid to fully battery-operated vehicles to complement the change with the strict timelines set by the government.
Acuité believes the technology risk is prevalent in the industry and is driven by providing safe, efficient and technologically advanced value added products requiring investments.
Industry financial performance risk score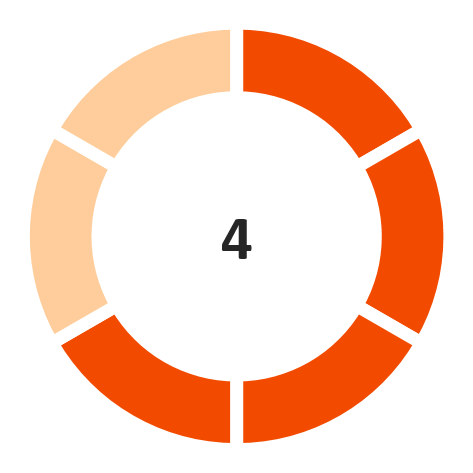 Operating Margin
(Marginally favorable)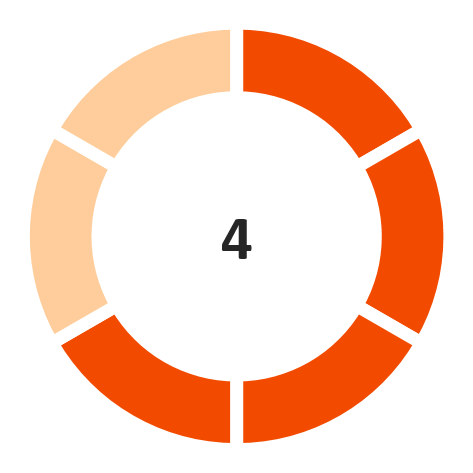 Interest Coverage Ratio
(Marginally favorable)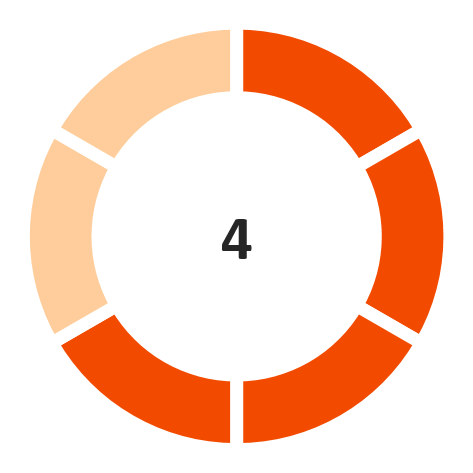 Return on capital employed
(Marginally favorable)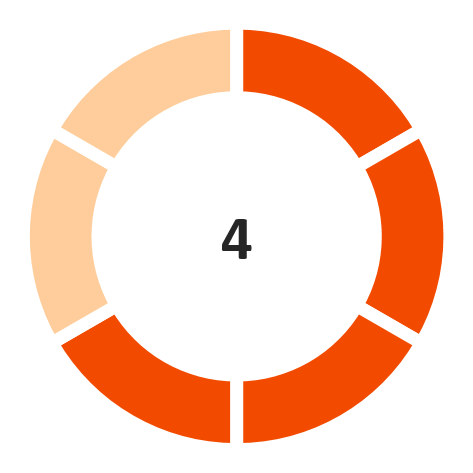 Debt/ Equity
(Marginally favorable)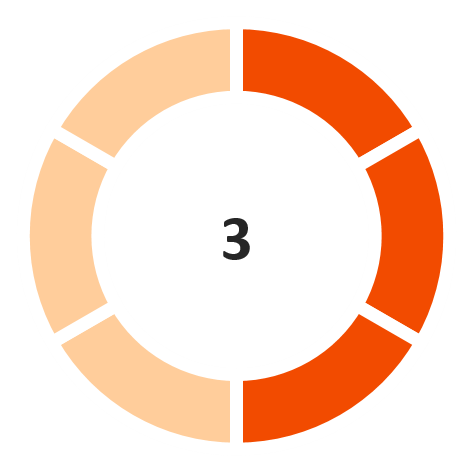 GCA days
(Marginally unfavorable)
Note: The industry financial performance risk score is provided on a 6-point scale
Disclaimer:

Acuité IRS should not be treated as a recommendation or opinion that is intended to substitute for a financial adviser's or investor's independent assessment of whether to buy, sell or hold any security of any entity forming part of the industry. Acuité IRS is based on the publicly available data and information and obtained from sources we consider reliable. Although reasonable care has been taken to ensure that the data and information is true, Acuité, in particular, makes no representation or warranty, expressed or implied with respect to the adequacy, accuracy or completeness of the information relied upon. Acuité is not responsible for any errors or omissions and especially states that it has no financial liability whatsoever for any direct, indirect or consequential loss of any kind arising from the use of Acuité IRS.