Industry Risk Score : Coffee

Coffee is one of the largest traded commodities in the world and is being largely produced in developing countries with consumption majorly happening in the developed countries. During 2018 (as per crop year basis), India was the seventh largest producer of coffee globally and accounted for about 3% of the global production, according to the International Coffee Organization. Further, the country remains the sixth largest exporter of the commodity in the world (5.7% of global exports).
Cultivation of coffee in India is largely concentrated in the southern states of Karnataka, Tamil Nadu and Kerala. The country is known to produce primarily two types; Robusta and Arabica. Further, the coffee is distinct as it's the only coffee that is grown in shade, and with spices like cinnamon, cardamom, clove and nutmeg to give it an aroma.

Notwithstanding, steady rise in production over the years, the harvest of coffee is highly exposed to extraneous factors. There are a number of challenges that the coffee plantations face such as adverse weather conditions, availability of laborers, inefficient small farms and threat to crop from pests. In fact, following the heavy rainfall in the coffee producing regions of Karnataka and Kerala, the coffee board of India has trimmed down its post monsoon estimation of coffee production for 2018-19 to 319,500 MT from the earlier estimate of 380,000 MT. However, the new estimate relative to the final crop of 316,000 MT in 2017-18, has shown a marginal increase of 1.1%, mainly contributed by increase in Robusta coffee.
Despite the global demand rising, the country's exports have faced some headwinds owing to trade barriers placed on Indian exports by some countries supporting the already competitive market comprising of exporters such as Vietnam and Indonesia.
Going ahead, investment activities in research & development will be required to expand the market. Production of newer varieties of coffee, increasing yield per hectare to reduce cost of production are some of the measures that are likely to be implemented for the same as well. In addition, the domestic consumption of coffee too, is on an increasing trend with consumer set getting broader in terms of age and higher consumption patterns. The domestic market continues to be dominated by a few large players such as Nescafe and Hindustan Unilever having pan India presence in addition to some local brands such as Leo and Narasu's.
Key Risks & Attributes
Production dependence on climate
Skilled labour shortage
Stiff competition with South Asian countries for export

As per the latest data available, during 2017-18 production of coffee rose by a marginal 1.3% y-o-y to 316,000 MT from 312,000 MT in the previous year. The rise in production was primarily supported by higher Robusta production during the period under consideration. Going ahead, the coffee board of India has trimmed down its post monsoon estimation of coffee production for 2018-19 to 319,500 MT from the earlier estimate of 380,000 MT. The revision was primarily owing to the heavy rainfall in the major coffee producing regions of Karnataka (~70% of total country production) and Kerala (~21%) which is likely to affect production. However, the new production estimate is still marginally higher by 1.1% y-o-y relative to the production of 2017-18 mainly contributed by rise in Robusta coffee thus continuing on the growth trajectory. Thus, supply of coffee has been erratic due to its exposure to adverse climatic changes resulting in supply shortages and will remain a key monitorable going ahead.
In terms of demand, of the total coffee produced in India, more than 75% is exported with the rest consumed by the country. The demand for coffee has been increasing over the years across the globe and is expected to remain robust. Some of the emerging economies are embracing this trend as well thus supporting demand.
Some of the top export destinations of coffee from India include Italy constituting ~20% of total exports, Germany (~10%) and Russian Federation (~7%). In fact, this countries have been the long leading export market for the country since 2009-10. Another major importer of coffee, the US has imposed non-tariff barriers on exports from India which has restricted its volume of exports. EU and Japan also have similar tariff barriers placed on exports from India which has curtailed its volume. Thus, apart from this traditional consumers, emerging markets are expected to drive demand going ahead with rise in consumption patterns and improved economic growth of this countries.
Acuité believes that despite export demand remaining steady in medium term, trade barriers can act as a deterrent thereby impeding demand. On the other hand, local consumption is expected to support the market with increasing consumption patterns.
Nature & Extent of Competition

Since the market is majorly export oriented, rising competition from other major exporters particularly from South East Asian countries such as Vietnam and Indonesia remains imminent. However, with rising global demand, ample supply opportunities are likely to exist in the market thereby confining high competition. Notwithstanding, competitiveness in terms of production quality and its associated pricing will remain of primary concern for this players.
Further, countries also attempt to enter into trading agreements with importing countries to promote their exports. Obtaining sustainability certificate from international bodies, production of specialty coffee which is considered to be superior to normal coffees can act as a differentiating factor going ahead and induce competition.
On the domestic front, though there are quite a few players in the market, each player has his own niche market to cater to and therefore doesn't pertain to cut throat competition at least in the medium term. Some of the popular players involved in the production include Hindustan Unilever, Nescafe and Tata Tea which dominate the coffee market. There are also some regional brands which are essentially popular in specific states such as Narasu's in Tamil Nadu and Karnataka, Leo in Tamil Nadu.
Acuité believes that since the export market is competitive, exporters need to constantly introduce newer varieties of coffee and get sustainability certificates to remain competitive going ahead. On the other hand, domestic market remains dominated by a few players and each player sells differentiated product to carve a niche in the market.

The coffee plantations face a host of issues such as unavailability of skilled labour, inefficiencies on account of small size of the farms, high dependence on climatic conditions and threat to crop from pests. These issues present a challenge to its production and thereby hampering its overall productivity. In 2017-18 (latest available information), despite the tepid rise in productivity to 765 kg/ha from 761 kg/ha in the previous year, over the last few years it has witnessed a declining trend.
In fact, over 90% of the coffee plantations consists of small farms which have area of less than 10 hectares leading to low crop yield per hectare. Further, limited short term liquidity, restricted market access and inadequate technological assistance also restricts the said productivity.
Yield is dependent on climatic conditions of temperature and humidity. Over the years, climatic changes such as rise in temperature and erratic rainfalls have had an effect on coffee production. In fact, owing to the high rainfall witnessed in the coffee producing regions of Karnataka and Kerala, the coffee board of India has trimmed down its post monsoon estimation of coffee production for 2018-19 to 319,500 MT from the earlier estimate of 380,000 MT.
Acuité is of the opinion that input related risks are steered by the Indian demographic spread and climatic conditions which will continue as a key input risk.

Currently 100% FDI is allowed in India's coffee plantation through the automatic route with an aim to infuse fresh capital and advance technology into the industry, and boost coffee productivity. However, exports present a challenge with regard to the tariff and non-tariff barriers imposed by some countries on imports from India. Domestically, despite having a zero percent Goods & Service Tax (GST) on non-roasted coffee beans, it is 5 percent on processed coffee which can influence the demand for coffee in India.
Acuité believes that coffee exports remain confined to certain tariff barriers and will remain a key monitorable going ahead.

Since most of the coffee producing farms are smaller in size, improving yield of coffee per hectare remains critical. Consequently, ways of improving irrigation, reducing cost of production through technological advancements will be important. Constant innovation is required to produce newer types of coffee to be able to attract more consumers. The government has in fact, set up Central Coffee Research Institute, which is entrusted with undertaking research activities for the benefit of coffee producers.
Acuité is of the opinion that the research will help producers including the small plantations overcome their challenges in a more efficient manner.
Industry financial performance risk score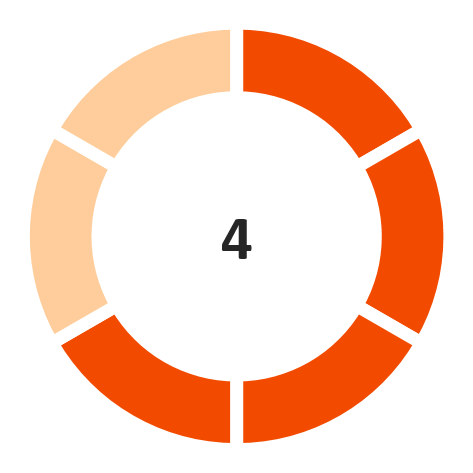 Operating Margin
(Marginally favorable)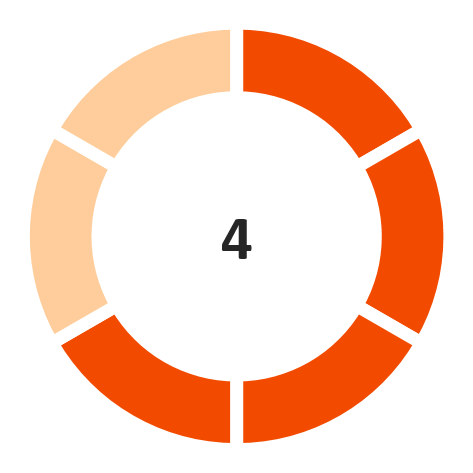 Interest Coverage Ratio
(Marginally favorable)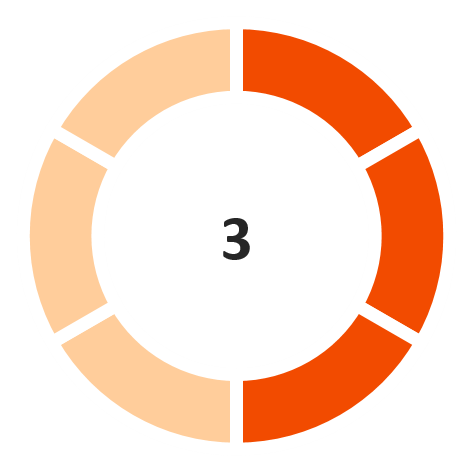 Return on capital employed
(Marginally unfavorable)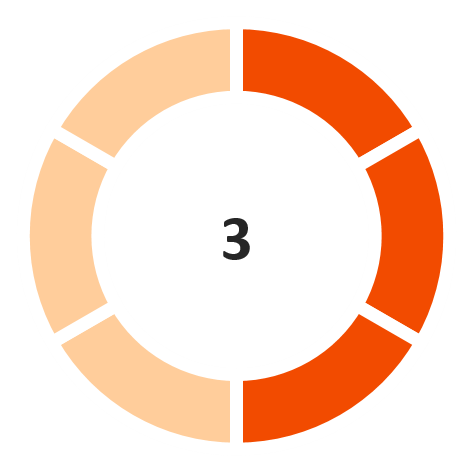 Debt/ Equity
(Marginally unfavorable)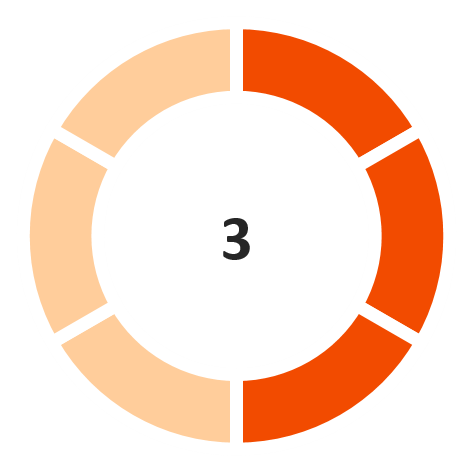 GCA days
(Marginally unfavorable)
Note: The industry financial performance risk score is provided on a 6-point scale
Disclaimer:

Acuité IRS should not be treated as a recommendation or opinion that is intended to substitute for a financial adviser's or investor's independent assessment of whether to buy, sell or hold any security of any entity forming part of the industry. Acuité IRS is based on the publicly available data and information and obtained from sources we consider reliable. Although reasonable care has been taken to ensure that the data and information is true, Acuité, in particular, makes no representation or warranty, expressed or implied with respect to the adequacy, accuracy or completeness of the information relied upon. Acuité is not responsible for any errors or omissions and especially states that it has no financial liability whatsoever for any direct, indirect or consequential loss of any kind arising from the use of Acuité IRS.