Industry Risk Score : Automobiles - Commercial Vehicles

Commercial vehicles are primarily used for transporting goods and passengers. On the basis of gross vehicle weight (GVW), CVs are categorised into three broad categories: Light commercial vehicles (LCVs), Medium commercial vehicles (MCVs), Heavy commercial vehicles (HCVs) (includes Multi-Axle vehicles (MAVs), Tractor Trailers and Tippers).
In India, nearly 85-90% of Commercial Vehicles (CVs) sold are trucks, while buses (both light & medium segment) contribute approximately 10-15% to industry size.
In FY19, CVs showed a growth of ~27 percent in domestic market despite a combination of headwinds such as revised axel norms and NBFC crisis. The CV segment crossed one million sales mark for the first time in the calendar year 2018 at 1,004,900 units. Demand, especially for HCVs, is inherently linked to the level of economic activity in the country. In fact, M&HCV segment witnessed a growth of ~23 percent during FY19. Implementation of government policies such as scrapping of old vehicles and new axle norms is augmenting the demand. Requirements for tippers, trailers or value-added trucks has been steady with the government's reform focused on the infrastructure and industrial sectors.
Demand for buses on the other hand stem from growing population, development of infrastructure, and government schemes such as JNNURM. The market for buses is dominated by two domestic manufacturers, Tata Motors and Ashok Leyland. There are a few foreign players as well, but they largely cater to the premium segment of the market.
Requirement of adherence to regulations including Bharat Stage (BS) norms and body building norms laid down by the Automobile Research Association of India (ARAI) puts additional financial pressure on the manufacturers.
Key Risks & Attributes
Supply chain management
Adherence to regulatory requirements
Hardening of commodity prices

Goods carrying commercial vehicles
The two halves of FY19 experienced sharpest contrast. The H1FY19 saw the segment obtaining a strong double digit growth of ~38% which shrank to 3.3% in H2FY19 due to liquidity crunch. The demand of commercial vehicle was trimmed due to tightened liquidity scenario due to fall out of IL&FS. This led to NBFC's becoming cautious in lending which also dented new purchases. Additionally, acute absence of new launches for a prolonged period in the last quarter further crippled the demand in the second half of the year.
Exports comprise about 10-12% of the overall demand. In FY19, the export of CVs registered a growth of a tepid 3%. Opening up of new markets in Africa and Middle East besides SAARC region will be a key monitorable for the sector.
In the domestic market, within the M&HCV segment the share of HCVs has climbed at ~15% y-o-y to 390,740 units in FY19, largely due to demand for tipper trucks from infrastructure and mining sector. However, government's recent proposal in July 2018, to allow for increase in trucks' loading capacity by 20% may offset the demand.
Going ahead, requirements for tippers and trailers are expected to be driven by demand from infrastructure and industrial sectors. However, demand realisation is subject to actual implementation of major reforms under the central government and initiation of largescale infrastructure projects and revival of industrial manufacturing activity.
Passenger carrying vehicles: Buses
India is the second largest market for buses in the world. The industry is one of the important segments of the Indian automobile industry being most commonly used for public transport in India. The industry can be categorized into school, mini, tourist, deluxe and commuter buses depending on the purpose.
The medium and heavy-duty bus segment which can be classified as State Road Transport Undertaking owned buses (SRTUs) and private carriers (by ownership), witnessed decreased demand. By seating capacity as LCVs (<20 seating capacity), ICVs (20-30 seating capacity) and M&HCVs (>30 seating capacity).
In the above, the LCV and ICV segments present a stable demand coming from relatively steady customer segments such as schools, colleges and corporate travellers. Further, the segment offers better margins due to concessional taxation, better capacity utilisation and ability to pass on fuel cost rise to the customers.
Owing to the development in the infrastructure and roads connecting to remote places demand for buses can witness a rise albeit moderately. Consequently, over the next few years, the increase in customer base to remain a key monitorable. In fact, in FY19, exports of the passenger vehicle's declined by ~10%.
Acuité believes the risks pertaining to demand growth persists in the sector owing to the recent slowdown in the economic activity and issues related to liquidity.
Nature & Extent of Competition

Manufacturing of commercial vehicles is a capital-intensive business and existing players have achieved economies of scale allowing them to earn reasonable profits. The CV market consists of players such as Tata Motors dominating the segment with ~47% market share followed by Mahindra & Mahindra holding ~25% and Ashok Leyland holding ~16% share. These manufacturers have developed their own niche markets with their products being related to affordability, safety and having a well-developed network throughout India, enabling them to sell their products with ease.
However, with the relaxation of FDI norms in the industry, foreign manufacturers have entered the Indian market, viz., Daimler and Volvo. These manufacturers offer value-added features which is likely to underpin competitive intensity in the segment.
With respect to the export markets in ASEAN, Africa and the Middle East regions increased competition from local manufactures too presents a challenge.
Acuité believes the competitive intensity in the industry remains within manageable levels, however with the recent slowdown in the industry it will remain a key monitorable.

Commodities such as aluminium, steel, copper, titanium, magnesium and carbon fibre are the basic raw materials used in the manufacturing of commercial vehicles and comprise 50-60% of the manufacturing cost which are highly volatile. Rising commodity prices leads to increasing costs which have led to price revisions by manufacturers over the past year, thus impacting margins. Therefore, any significant volatility in prices remains a key risk to the sector.
Moreover, in the CV industry, players manufacture some of the key components such as engines, transmission, and axles, while sourcing the rest from various suppliers. Consequently, manufacturers have to deal with inventory management which can hamper their working capital management and will remain a key monitorable going ahead.
Also, rise in the fuel costs which comprise about 50% of the operating costs can degrade the sentiments of the fleet operators and acts as a hindrance in the sales as well.
Acuité is of the view that since the dependence of the industry is on commodity prices any significant volatility can impact the industry negatively.

The industry remains fairly susceptible to regulatory changes. The government has made it mandatory for all vehicles to be BS-VI compliant throughout the country with effect from April 01, 2020 to bring down emissions. According to the Society of Indian Automobile Manufacturers (SIAM) the economic burden for moving to BS-VI emission norms is likely to be very significant for automobile manufacturers. New technologies have to be developed to be used in vehicles for meeting the requirement of the said emission norms.
However, regulatory changes like implementation of scrappage policy is likely to support growth momentum.
The bus industry segment which was introduced to Bus Body Code (AIS 052), the School Bus Code (AIS 063) and Sleeper Bus Code (AIS 119) in the past continues to be exposed to any future changes. Since these regulations stipulate that the buses are built as per the specified standards which are related to the safety, design and comfort, any significant amendment possess a challenge to manufactures.
Acuité believes that the industry faces risks related to government regulations and policies. Despite adequate timelines provided for adoption, the overall regulatory risk creates uncertainty for the industry.

With increasing focus on safety and standardisation in both domestic and export markets, the industry has been susceptible to changes in technology. With replacement demand, the risk of technology obsolescence is low. However, companies have to continuously focus on improving technology and launching technologically advanced features to comply with changing norms. Implementation of BS-VI norms call for significant investments in engines and research and development (R&D).
Acuité believes the industry is exposed to technology risk and is another concern for the sector which will remain a key monitorable.
Industry financial performance risk score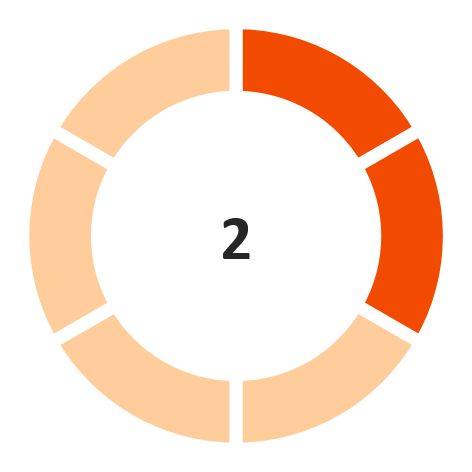 Operating Margin
(Unfavorable)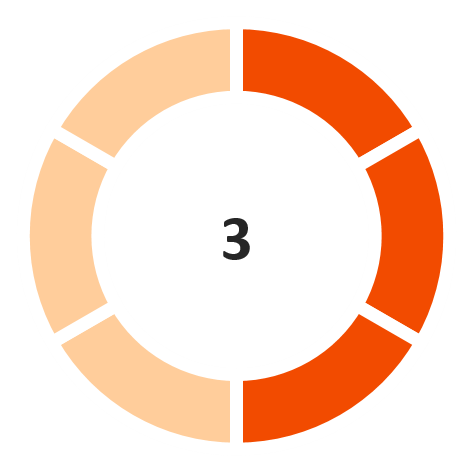 Interest Coverage Ratio
(Marginally unfavorable)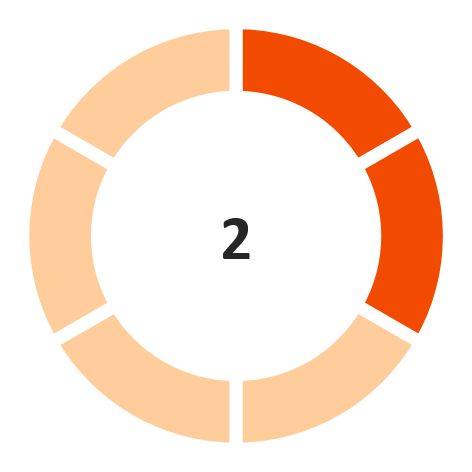 Return on capital employed
(Unfavorable)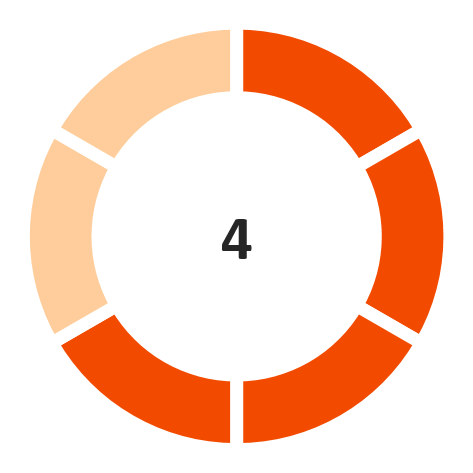 Debt/ Equity
(Marginally favorable)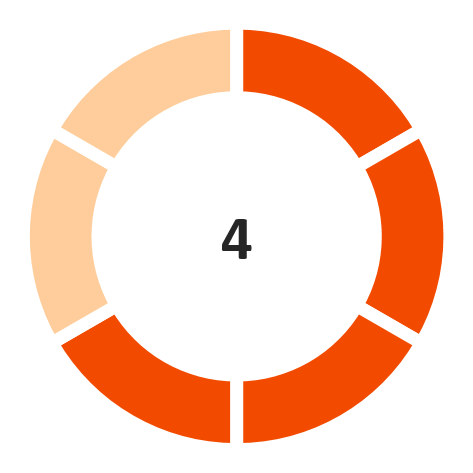 GCA days
(Marginally favorable)
Note: The industry financial performance risk score is provided on a 6-point scale
Disclaimer:

Acuité IRS should not be treated as a recommendation or opinion that is intended to substitute for a financial adviser's or investor's independent assessment of whether to buy, sell or hold any security of any entity forming part of the industry. Acuité IRS is based on the publicly available data and information and obtained from sources we consider reliable. Although reasonable care has been taken to ensure that the data and information is true, Acuité, in particular, makes no representation or warranty, expressed or implied with respect to the adequacy, accuracy or completeness of the information relied upon. Acuité is not responsible for any errors or omissions and especially states that it has no financial liability whatsoever for any direct, indirect or consequential loss of any kind arising from the use of Acuité IRS.