Industry Risk Score: Dairy

Over the years, India's dairy industry has come out from a country of shortage to the world's largest milk producer. However, despite being the major milk producer, per animal productivity in the country continues to laggard relative to the world average.
In terms of production, the Indian dairy sector has shown a significant improvement with growth of about 6% CAGR during FY13- FY18 (latest period data available). In fact, the dairy market has reached a value of Rs. 9.2 lakh crore. Going ahead, the industry is expected to grow at a robust 16% CAGR during 2019-2024 owing to rising demand on the back of rising disposable income, increasing urbanisation and socio-economic growth in the country. Also, government initiatives such as implementing Rashtriya Gokul Mission with the aim of enhancing production and productivity thereby making milk production more remunerative to the farmers is likely to support demand. Further, demand-side risks are also limited, as dairy products are essential commodities and cannot be easily replaced with any other beverage or product.
The overall industry is highly fragmented, but is witnessing a structural movement towards the organised sector on the back of urbanisation and consequent shift in customer preferences towards branded products. In fact, the industry witnessed continuous capex infusion across the value chain with investment of around Rs. 9,254 crore during FY19. The industry has seen a transformational shift towards the Value added dairy products (VADP's) as the segment enjoys higher margins of 25-30% as compared to the liquid milk segment with margins of 4-6%.
Both co-operatives and private dairies have been expanding their procurement and processing capacities. The entities procured about 20% of the milk produced in the country, while the rest was sold and consumed in the unorganised market itself. Since the unorganised sector is highly fragmented, for the purpose of this report, we would be focusing on the organised market which stands broadly around Rs 1.2 lakh crore.

With an annual output of 176.4 million metric tonne (MMT) in FY18 (latest period data available), India's dairy sector grew by 7% on Y-o-Y basis from 165.4 MMT in the previous year. The country's dairy sector has emerged as one of the leading milk producing nations in the world, contributing almost 20% to world production. India's domestic production has grown at 5.9% CAGR during the FY13- FY18 period in line with the growing demand.
India's estimated demand for milk is likely to grow at ~3% CAGR from 176.3 MMT in FY18 to 200.0 MMT in FY22. Demand for dairy product is expected to be largely driven by the growth in urbanization, higher disposable income. Entry of private players like NDDB (national dairy development board), growing young population and socio-economic growth which is likely to support growth.
Uttar Pradesh and Rajasthan emerged as the major milk producing states in India by contributing around 16% & 13% respectively to the total production. Demand-side risks are minimal, as dairy products form part of essential commodities and cannot be easily replaced with any other beverage or product.
Traditional products like fluid milk and ghee constitute about 46% and 28% of the total dairy demand, respectively. The rest is contributed by value added dairy products (VADPs) like curd (7%), butter and condensed milk (6% each), skimmed milk powder (4%), paneer (2%), and cheese & other products (1%). In fact, the industry has seen the transformational shift towards VADPs, as the segment enjoys high margins of 25-30% as compared to the liquid milk segment with margins of 4-6%. Further, the modern value added products like Yogurt, UHT milk, flavoured milk etc. are also expected to display higher margins. The growth is these products is mostly driven by the affordability of the product, improved product quality and increased demand for healthy food and beverages.
Domestic milk prices are largely independent of the global milk price movements which have been extremely volatile. Domestic prices have grown at a steady rate keeping pace with the rise in cattle feed and raw milk procurement prices. Though rising raw milk cost is a risk to the industry's profitability, organised players have been able to successfully pass on the rise in costs to the consumers.
Inadequate cattle feed across the seasons, poor cattle yield, transport bottlenecks, storage facilities to maintain the quality of milk, inadequate veterinary services among others remain the long-term concerns.
Acuité believes that the Indian dairy industry is well controlled to cater to the increasing domestic demand. The growing VADP segment is expected to boost the industry's growth going forward.
Nature & Extent of Competition

Nearly 50% of the milk produced is consumed by the farmer's household, thus making the Indian dairy industry far more fractured and localised than other countries. Of the half not consumed by the farmers household, only about 20% goes to big organised companies and government run cooperatives, the rest being sold by unorganised or small local vendors who have a stronghold in the local market. The pattern is reverse in most developed nations like New Zealand, where 90% of the surplus milk is processed through the organised sector. However, the industry is witnessing a structural movement towards the organised sector on the back of urbanisation and consequent shift in customer preferences towards branded products. The dairy industry is experiencing continuous capex infusion across various segments, with around Rs. 9,254 crore of investment in various projects. Both cooperatives and private dairies have been expanding their procurement and processing capacities and are continuously looking at fresh investments to meet the growing demand. While the total installed processing capacity of the cooperatives has grown to approximately 66 million litres per day (MLPD), private dairies installed capacity has grown higher to 73 MLPD.
With regards to the organised players, competition is limited as most players have regional presence. Apart from Amul and Mother Dairy farm no other brand has a pan-India market presence. Cooperatives and private dairies in the industry, specifically in liquid milk category, mostly compete within their own geographies owing to the perishable nature of the product. Hence, each region has its own leading brands, e.g., Amul in Gujarat, Nandini in Karnataka and Mother Dairy in Delhi. Hence, local established players are better positioned to compete with new entrants. However, in VADP's, there is higher competition among Indian players like Amul, Vijaya, Vadilal, Britannia, Parag, Kraft among others particularly for cheese, butter, paneer, flavoured milks, ice cream among others.
Acuité believes that though the overall industry is highly fragmented, the competition in the organised segment is low with players being region specific.

Availability of raw milk and its prices are critical to the industry. In winters, higher milk yields leads to excess milk production, while in summers, lower milk yields result in deficient milk production. Thus, excess liquid milk in winter season is processed into Skimmed Milk Powder (SMP), which has a greater shelf life and is converted back to liquid milk in lean summer season. Prices of Value added products (VADPs) such as ghee, cheese, skimmed milk products has risen from August 2018. For instance the prices of SMPs have risen from Rs. 125/kg in August 2018 to Rs. 205/kg as on FY19.
Delayed monsoon and prolonged summers lead to prices of dry and wet fodder rising up to 20% during FY19, impacting the raw milk prices. This not only lowers the production but also leads to the declining profit margins.
Owing to regional concentration of most of the players, any adverse change in the local economy and monsoons poses a risk to their business prospects. While rising raw milk prices impact the industry adversely, organised players have been able to successfully pass on the rise in costs to the customers.
Despite having the largest cattle and buffalo population, about one-fifth of the world, the industry faces challenges on the production front. India's average cattle yield stands at 2.8 kg/day, which is significantly lower than the global average of 24-25 kg/day. Even the average milk yield of the exotic crossbred cows that are the milk source for most of the large organised players and comprising ~28% of the milk producing cattle, stands at 7.5 kg/day. Another challenge is inadequate cattle feed. There is an urgent need to improve fodder resources and minerals and cattle health services to meet the growing domestic dairy demand.
Acuité believes that the industry is exposed to input risk which can potentially impact the industry and its ability to meet the growing demand.

Considering the industry's significant contribution towards the economy and the farmers dependency on it, the government has always been proactive in supporting the industry and the farmers alike with various measures on a regular basis including subsidised green fodder for the drought and drought like villages to ensure livelihood of the cattle, improving veterinary health services by state governments, higher availability of artificial insemination for better genetic quality calves among others.
Being a part of the essential commodities, there is no tax on fresh milk. While, GST is applicable on the VADP segment, the rates are in the lower slab.
The government's policy orientation for dairy products has been neutral on both exports and imports front, with limited barriers to import as well as no subsidies for exports.
Acuité believes that the industry being of a national importance, benefits from various government measures and support.

Though there are no major substitutes to dairy products. However, with increased awareness of animal cruelty for dairy production (artificial insemination, milking regimens, and excess dose of drugs), with innovation and enhanced processes, vegan (non-dairy) products like soya milk, plant-based milks or yogurts, non-milk desserts, etc. have entered the market. However, this segment currently is very small and does not pose any threat in the immediate future. Industry players are looking to invest in technology advancement to analyse data to predict consumer behaviour, buying patterns, etc.
Acuité believes that the industry is less susceptible to any drastic technological transitions.
Industry financial performance risk score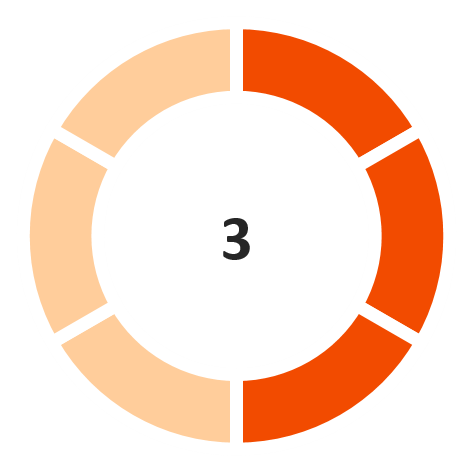 Operating Margin
(Marginally unfavorable)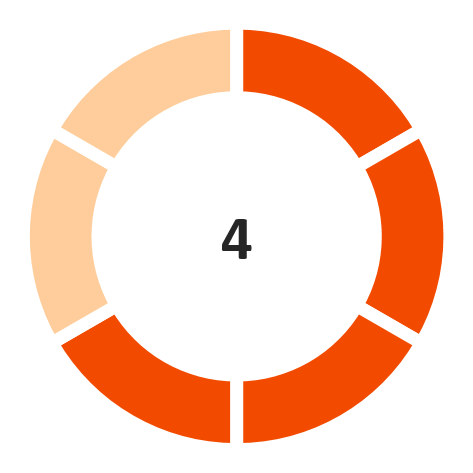 Interest Coverage Ratio
(Marginally favorable)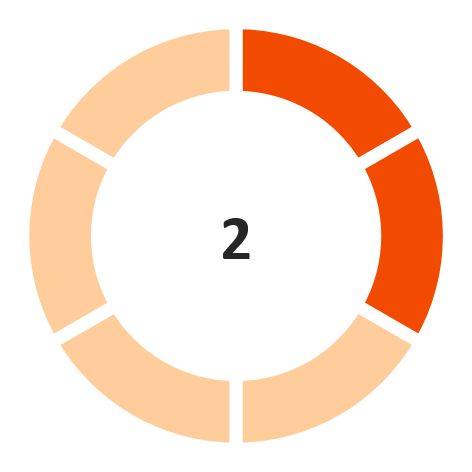 Return on capital employed
(unfavorable)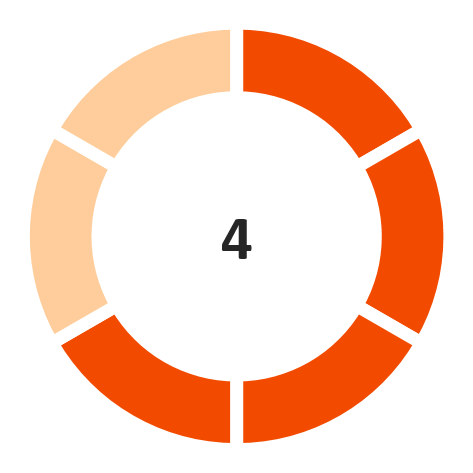 Debt/ Equity
(Marginally favorable)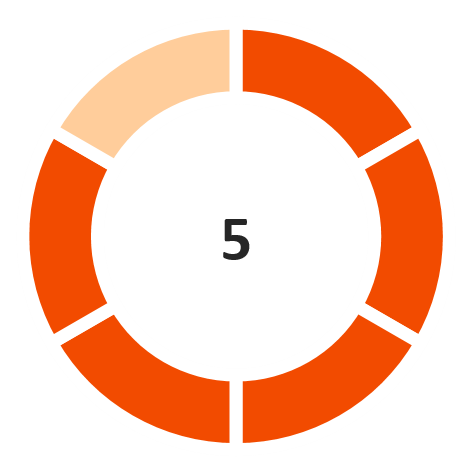 GCA days
(Favorable)
Note: The industry financial performance risk score is provided on a 6-point scale
Disclaimer:

Acuité IRS should not be treated as a recommendation or opinion that is intended to substitute for a financial adviser's or investor's independent assessment of whether to buy, sell or hold any security of any entity forming part of the industry. Acuité IRS is based on the publicly available data and information and obtained from sources we consider reliable. Although reasonable care has been taken to ensure that the data and information is true, Acuité, in particular, makes no representation or warranty, expressed or implied with respect to the adequacy, accuracy or completeness of the information relied upon. Acuité is not responsible for any errors or omissions and especially states that it has no financial liability whatsoever for any direct, indirect or consequential loss of any kind arising from the use of Acuité IRS.