Industry Risk Score : Pharmaceuticals – Bulk Drugs

The Indian pharmaceutical industry accounts for about 3% of the global pharmaceutical industry in terms of value and 10-15% in terms of volume. During FY19, the country's export stood at USD $19.1 billion and is expected to reach USD $20 billion by FY20.
On the basis of products, the industry can be classified into Active Pharmaceutical Ingredient (API) manufacturers/ bulk drugs (branded and generics), formulations (branded and generics), and contract research and manufacturing services. In revenue terms, generic drugs form the largest segment of the sector making up ~75% market share and account for about 20-22% of the global exports (in volume terms).
Despite the industry facing some headwinds in the US generic market which is a major export destination leading to pricing pressures, the dynamics in the country's domestic bulk drug market looks steady. Factors such as patent expiration of innovator drugs, ageing population and an increasing prevalence of chronic diseases coupled with increasing penetration of health insurance and better diagnostic facilities augur well for the sector. Going ahead however, demand for Indian bulk drugs in the export market shall remain a key monitorable. Further, heavy dependence on Chinese imports for certain bulk drugs remains an area of concern owing to the associated volatility in prices and uncertain trade policies.
Manufacturing of bulk drugs is technology and capital intensive in nature. Consequently, the industry faces risk on account of advancement in technology and its related capital expenditure for upgradation. Further, the industry is exposed to input risk with respect to the bulk drugs due to its dependence on chemicals and its associated vagaries.
Moreover, the Indian pharmaceutical industry is a highly regulated. The industry faces a continuous risk of change in government regulations, inability of manufacturers to obtain or renew statutory and regulatory licenses, registrations and approvals to operate facilities. Further, in addition to domestic regulations the industry also requires to comply with the regulatory framework of the countries to which it is exporting to (primarily regulated markets such as US and Europe). With the Government of India's plan of 'Pharma Vision 2020' which is aimed at making the country a global leader in end-to-end drug manufacture, it is likely to support growth and boost investments going ahead.
Key Risks & Attributes
Exposure to the policies of the US and the European markets
High exposure to imports for key bulk drugs and its related price volatility
Adverse policies having negative implications, as the industry is highly government regulated
Forex risk (imports and exports)
R&D investment

APIs are the primary active ingredient or chemical of the final product, produced in the first stage of pharmaceutical production and usually in bulk quantities. Generic drugs form the largest segment of the pharma sector with ~75% market share (in revenue terms) and accounted for about 20-22% of the global exports (in terms of volume). In fact, India is one of the leading bulk drugs supplier globally with over 2,000 API manufacturing units.
Consequently, the demand in the sector is primarily driven by the high volume of exports. The overall pharma exports from India stood at USD $19.1 billion in FY19. With exports making up such high quantum it also constitutes ~80% of total API/bulk drugs production. India majorly exports bulk drugs to the regulated markets primarily the US and Europe due to its better process chemistry skills, low manufacturing costs and the expected expansion of key generic markets. However, lately the industry has been facing some headwinds in the US generic market which is a major export destination leading to pricing pressures. Further, growth in Europe has also been subdued and is likely to remain low on account of various cost-containment measures and lower contribution from new products going forward.
Notwithstanding, the Indian pharmaceutical industry accounts for 2nd largest number of Abbreviated New Drug Applications (ANDAs) and is the world's leader in Drug Master Files (DMFs) applications with the US. In fact, during FY18 (latest available), Indian pharmaceutical companies received record 290 generic drug approvals in the US.
On the other hand, the domestic market has witnessed a steady demand due to rising number of fatal diseases, growing number of stress-related diseases due to change in lifestyle, increasing penetration of health insurance and better diagnostic facilities.
With regards to supply, during FY19, China accounted ~68% of total bulk drug imports and drug intermediates amounting $2,405.4 million (FY18 the proportion was ~69%). India is largely dependent on China for import of drug ingredients of about 12 essential drugs which are in the National List of Essential Medicines (NELM).
The bulk drug industry is also subject to risks arising from exchange rate fluctuations, as a significant portion of raw materials are derived from imports and revenues are derived from exports. The foreign exchange fluctuation, thus, affects both the expenditure and revenues. In fact, the cost of production of APIs in the country is higher than that of China (about 35%) thereby hampering the export competitiveness.
Going ahead, owing to the prevalent trade war between US and China, and China being a major exporter of formulation to the US, it provides the country with an opportunity of increasing its market share in the global market by filling the void.
Acuité believes that the sector is exposed to moderate risk both in the US as well as in the domestic market. Further, heavy dependence of imports of certain bulk drugs from China too is an area of concern for the industry.
Nature & Extent of Competition

The bulk drug industry faces competition in both domestic as well as export markets. In the domestic market, competition is on account of better process technology, ability to source raw materials at competitive prices and create new products or substitutes. Innovation is the key for success of the industry. As a large number of players manufacture same or similar products, market position is largely determined by pricing ability, which is linked to the manufacturer's operating efficiencies and economies of scale. To remain competitive, companies have to continuously look for ways to reduce procurement, transportation and distribution costs, improve operating efficiencies and secure material requirements at competitive prices. In the export markets, the competition is primarily among large players on account of economies of scale and the ability to cater to bulk orders in a specified time. Further, competition also arises on account of product quality and consistency, its price and compliance with the regulatory framework of the markets to which it caters to.
Due to very low entry barriers, Indian pharma industry is highly fragmented with ~300 large manufacturing units and ~18,000 small units. India manufactures more than 500 different APIs, however the top 10 companies account for nearly 33% of the market share in FY19.
Lupin Ltd., Dr. Reddy's Laboratories Ltd., Aurobindo Pharma Ltd., Cipla Ltd., Mylan Laboratories Ltd., Glenmark Pharmaceuticals Ltd. and Sun Pharmaceuticals are some of the top companies in the pharma industry. With organic growth rates moderating and profitability plateauing, Indian companies are exploring mergers and acquisitions. Smaller players, who have no differentiating strengths, are likely to either be acquired by considerations of operating synergies or cease to exist.
Acuité believes that the competitive landscape in the pharmaceutical industry will continue to be high. Further, export market too presents a challenge for the players which remains exposed to policy and regulatory changes.

In the pharmaceutical bulk drug industry, the primary raw material consists of chemicals and solvents. The chemical industry in addition to being competitive, is fragmented which prevents it from having bargaining power over the manufacturers as the switching cost is low for the manufacturers. The input cost of chemicals is expected to remain stable in the medium term. However, as the industry remains overly-dependent on China for availability of raw materials, its prices remain contingent to any changes in the supply dynamics of the country.
Further, the industry is labour intensive and requires qualified manpower for conducting the regular manufacturing processes, process improvements and research & development. The productivity of workforce, issues relating to compensation, recruitment and retention of technical personnel are continuous challenges for most manufacturing facilities. Moreover, the industry is subject to government regulations pertaining to work force which also presents a challenge to the industry.
India continues to rely on imports of key starting materials, intermediates and API's from China because of economic considerations. This poses a major threat for India in terms of raw material supply disruptions, price volatility and quality.
The bulk drug industry faces high inventory related risks as stocks have to be maintained based on demand projection. Moreover, exports are also exposed to variations in global economic conditions and trade policies of importing nations, stringent quality standards affecting the industry.
Acuité believes that the input risk is prevalent in the industry owing to the high dependence on imported chemicals from China which remain exposed to the country's policies.

The industry remains exposed to high regulations and thereby is a government-controlled sector. It is dependent on various approvals from relevant regulatory and health authorities. There are several stringent and restrictive norms in relation to quality standards as well. Further, there also exists certain entry barriers with extensive regulations pertaining to research, testing, manufacturing, marketing and pricing of pharmaceutical products. Thus, the industry faces a continuous risk of any change in regulatory policies which inadvertently might affect the players. Specifically, in the bulk drugs industry where the manufacturers are required to file a document known as Drug Master File (DMF) with regulatory bodies of various countries for receiving a marketing authorization grant which not only is extensive but remains a constraint from the cost perspective.
Further, the pharma industry is subject to various state environmental laws and regulations relating to the control of pollution. Increasing impetus on pollution control and environment protection is likely to impose new liabilities on manufacturers in the form of additional investment in pollution control equipment.
The government has withdrawn exemption of customs duty on certain categories on bulk drugs to provide level playing field to the domestic manufacturers which augurs well.
The manufacturer also has to comply with regulatory framework of the markets to which it exports. Due to increasing US Food and Drug Administration (FDA) scrutiny on the quality of pharma products coming from drug manufacturing plants located in India, the growth rate of exports to the US is witnessing headwinds. Factors such as frequently evolving regulatory landscape, increasing competition and forex volatility across the commodity dependent industry will need continuous monitoring going ahead.
Acuité believes that the regulatory risk is high. This is driven by the stringent government regulations and change in policies which may have an adverse impact on players in the medium term.

The US remains a major market for India on account of majority of the prescriptions filled in the country are for generic drugs thereby providing an opportunity to the Indian companies. The ANDA approvals received by the companies from the US- FDA thus remain contingent to complying with the regulatory norms and its associated technological investment.
Further, the investment towards R&D too holds an important parameter for the industry. The said expenditure allows development and innovation in future product pipeline and is one of the critical sources linked towards future growth. R&D investments at a broad level make up 7- 9% of the Indian companies percent of sales. In fact, for matching the top global players who spend on an average ~15% (percent of sales), companies need to improve or optimize their efficiencies with respect to R&D investments.
Moreover, complex APIs requiring special skills and technology, are needed to be developed and scaled up by the players.
Acuité believes that there exists moderate risk in the industry with respect to technological investments.
Industry financial performance risk score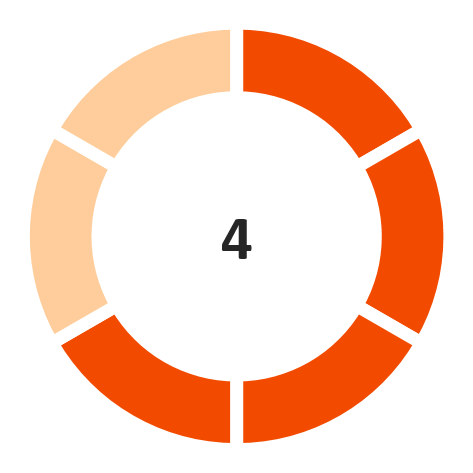 Operating Margin
(Marginally favorable)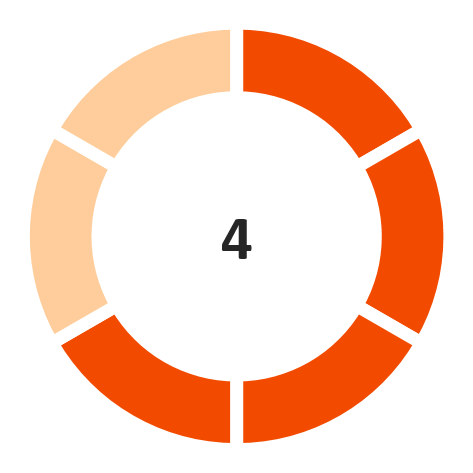 Interest Coverage Ratio
(Marginally favorable)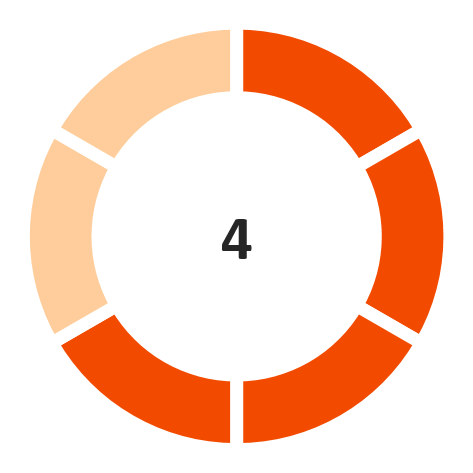 Return on capital employed
(Marginally favorable)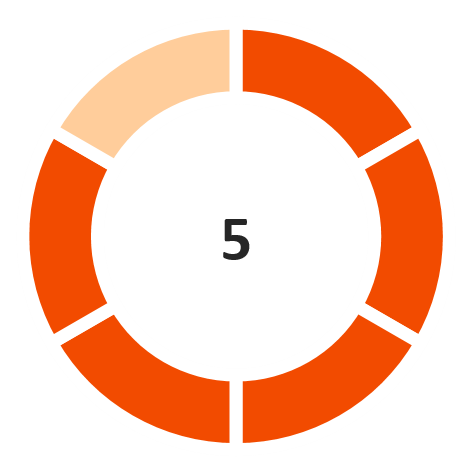 Debt/ Equity
(Favorable)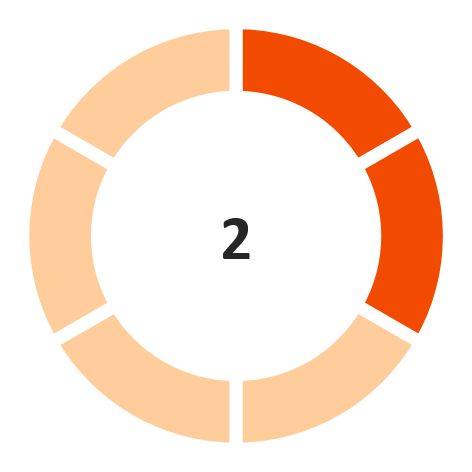 GCA days
(Unfavorable)
Note: The industry financial performance risk score is provided on a 6-point scale
Disclaimer:

Acuité IRS should not be treated as a recommendation or opinion that is intended to substitute for a financial adviser's or investor's independent assessment of whether to buy, sell or hold any security of any entity forming part of the industry. Acuité IRS is based on the publicly available data and information and obtained from sources we consider reliable. Although reasonable care has been taken to ensure that the data and information is true, Acuité, in particular, makes no representation or warranty, expressed or implied with respect to the adequacy, accuracy or completeness of the information relied upon. Acuité is not responsible for any errors or omissions and especially states that it has no financial liability whatsoever for any direct, indirect or consequential loss of any kind arising from the use of Acuité IRS.