Industry Risk Score : Power - Transmission

India was the third largest producer of electricity in the world in 2018. Moreover, the country is witnessing a sustained rise in the per capita consumption of electricity over the past few years. However, it still lags behind its BRICS counterparts which have a higher per capita consumption. As on October 2019, the overall installed power capacity of the country was at ~364 GW.
Indian power sector is witnessing a paradigm shift, transitioning from the traditional thermal power generation to the renewable energy. Being the world's fourth largest emitter of greenhouse gases, India has pledged to cut carbon emissions and aims to have about 40 percent of its installed capacity from clean energy sources by 2030 under the Paris agreement, up from the present 22 percent. As the country receives twice as much sunshine as the European countries, India wants to make solar central to its plan of renewable expansion as part of its fight against climate change. The government in this regard has set an ambitious target to raise renewable generation capacity to 175 GW by 2022 of which solar capacity would be of 100 GW and wind about 60 GW. The other 15 GW would be made up from biomass and hydropower.
During FY19, installed capacity from thermal sources made up 64 percent of the overall capacity and accounted for about 78 percent of the overall generation in India. However, with the country's inclination more towards renewable energy coupled with the sustained stress in the private power gencos, investment in new coal-fired power plants is expected to be limited, in at least the next five years. However, going ahead with power demand pick up and retirement of old and inefficient units, investment in coal based capacity is expected. With such huge targets of renewable energy, it would require large investments in the country's transmission sector which remains a key prerequisite of continuing on the growth momentum.
The transformation capacity in India has grown at a robust CAGR of 11 percent between FY14 to FY19 to 899,663 MVA, while the transmission lines witnessed a CAGR of ~6 percent from 302,548 ckm to 413,407 ckm by the end of FY19. For FY20, a target of capacity 23,621 ckm in transmission lines and 81,716 MVA in transformation capacity has been set. During FY15 to FY19 about 26 projects worth Rs. 48,426 crores were awarded through Tariff Based Competitive Bidding (TBCB).
Key Risks & Attributes
Policy issues
Land acquisition issues
Right-of-Way (RoW) and Forest clearance issues.

Overall, the demand- supply deficit position in the country has greatly improved. From a near double-digit deficit of 12.7% during FY10, power deficit has declined to 0.6% in FY19. However, it continues to persist with H1FY20 base deficit at 0.5 percent and peak deficit recorded at 0.7 percent. Power deficit continues to be relevant in the country primarily because of discoms reluctance to buy power, owing to financial stress which they are under leading them to resort to load shedding. With the government's focus on providing reliable and affordable power to all, the scope for further demand growth and the associated grid development augurs well for the transmission sector. Further, to ensure electrification of all willing households in the country in rural as well as urban areas the government had in September 2017 launched the Saubhagya scheme with the total outlay for the project of Rs. 16,320 crore. As on March 2019, 99.99% households have been electrified under the scheme which is expected to lead demand growth going ahead, albeit at a lower rate. However, sustained supply to these new households to remain a key monitorable as most of these connections relate to poor households and reliable quality supply by the state discoms who are already reeling under financial stress can be a challenge given high supply costs to these households.
Since generation capacities are not evenly distributed across the country and are concentrated in select regions with access to natural resources. Hence, excess power generated in some pockets of the country need full and efficient evacuation and correspondingly, supplied to deficit areas. This has been one of the key challenges, given insufficient inter-regional links coupled with high transmission and distribution (T&D) losses of around 25.41% (compared with ~9% global average). Green Energy Corridor projects are under implementation for efficient evacuation of power generated from these renewable sources.
In August 2018, a committee on power transmission networks proposed transmission system infrastructure in renewable energy specific zones to support 50 GW of solar capacity and 16.5 GW of wind capacity cumulatively in seven states. The transmission infrastructure will be implemented in two phases by FY2019/20 and FY2020/21 with the total cost estimated to be Rs 42,235 crore.
Acuité believes the sector is likely to witness robust growth with respect to transmission of power augmented by increasing evacuation requirement of renewable energy.
Nature & Extent of Competition

Transmission market is gradually emerging from a monopolistic (controlled by central and state entities) to a competitive one, with the government opening the sector to private players. The public sector players now compete for tenders with the private players under the tariff based competitive bidding based regime, Consistent with most major infrastructure projects across India (and internationally), most transmission projects face construction delays. Increased private sector participation is expected to increase efficiency in the project completion coupled with improved cost competiveness in the sector, while providing a much-needed boost for the growth of India's power sector.
Acuité believes increased private sector participation is expected to increase efficiency in the project completion coupled with improved cost competiveness in the sector.

With commodities such as nickel, platinum, cobalt, lithium and vanadium amongst other comprising key raw material components, the sector's exposure to commodity price fluctuation is expected to be moderate, particularly in case of under-construction projects. Overall, outlay for equipment and material replacement, and upgradation remains high in the sector with a number of planned inter-regional transmission corridors, some of which are high-transmission corridors with typically high average material cost. The sector is highly capital intensive and thus has long-term funding requirements. Loans are typically long term with the highest risk arising in the pre-commissioning period affecting financial viability of the project. However, with a regulated return on equity (RoE) for transmission companies risks are mitigated to a certain extent.
While new projects or projects under construction face more risk, operational projects reflect minimal risk due to stable project returns. Under-construction projects typically face execution risks, such as forest and environmental clearances, right of way (ROW) or land acquisition clearances and fluctuations in raw material prices, which could lead to time and cost overruns.
Acuité believes input-related risks, especially those related to project financing to be low particularly due to a long-drawn concept-to-commissioning process.

The transmission sector establishes the link between source of generation and distribution system, which is the ultimate consumer. The transmission system in the country consists of Inter-State Transmission System (ISTS) and Intra State Transmission System (Intra-STS). ISTS are developed by the Inter-State Transmission licensee primarily Power Grid Corporation of India (PGCIL) which is also the central transmission utility in the country. On the other hand, intra-state transmission system is developed by the state transmission utilities/intra-state transmission licensees. Given the strategic importance that the transmission sector plays in India's power sector and its subsequent role in the country's overall economic development the sector is highly insulated from any regulatory risks.
With the government's aim of having more private player participation into the sector, post January 2011, transmission schemes are being implemented through the Tariff based Competitive Bidding (TBCB) process as opposed to cost-plus mechanism with regulated tariff.
Acuité believes that the sector remains highly insulated from any regulatory shocks given its strategic importance in the country's power sector.

The country's power system has witnessed healthy generation capacity additions over the past few years with substantial additions by private players leading to the corresponding expansion & strengthening of the associated transmission & distribution network. Co-operation of multiple stakeholders including the central, state and private players has been the key. With the generation mix shifting towards renewable sources, demand for advanced transmission system technology will be the need of the hour for efficient integration of intermittent renewable power with conventional power in the grids. Presently, Green Energy Corridor projects are under implementation for efficient evacuation of power generated from the various renewable energy sources.
Some of the technology options include gas insulated substation (GIS)/hybrid sub-station digital substation, substation automation system (SAS), multi circuit & multi voltage transmission line towers, compact towers with insulated cross arms for optimum use of Right of Way (RoW), extra high voltage (EHV) cable and gas insulated lines (GIL) where overhead connection is not feasible. In addition, usage of helicopter and UAV for route survey, erection and monitoring of transmission line is also signifying transition.
Acuité views technology risk to be low in the sector. Also, investment in technology is likely to be supported by government which is inherent stakeholder to improve efficiency of existing grids, reduce transmission losses and harness energy produced through renewable resources.
Industry financial performance risk score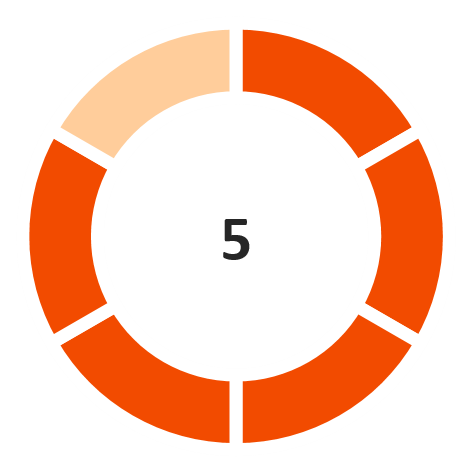 Operating Margin
(Favorable)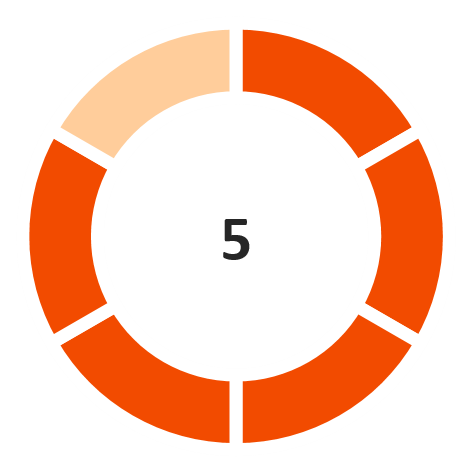 Interest Coverage Ratio
(Favorable)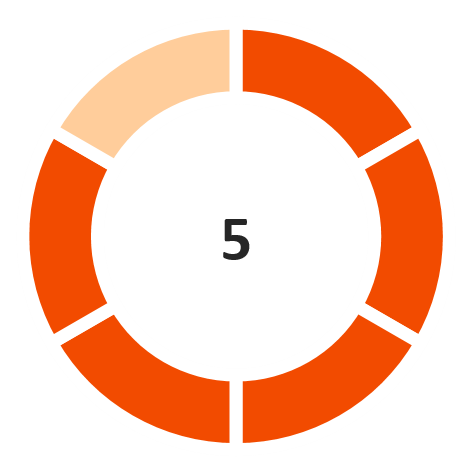 Return on capital employed
(Favorable)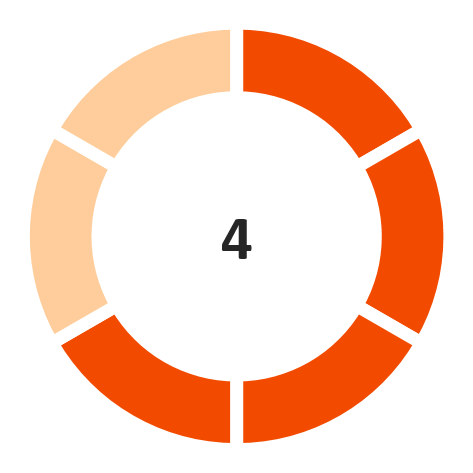 Debt/ Equity
(Marginally favorable)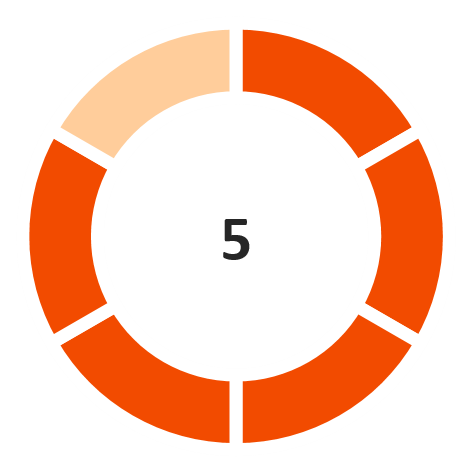 GCA days
(Favorable)
Note: The industry financial performance risk score is provided on a 6-point scale
Disclaimer:

Acuité IRS should not be treated as a recommendation or opinion that is intended to substitute for a financial adviser's or investor's independent assessment of whether to buy, sell or hold any security of any entity forming part of the industry. Acuité IRS is based on the publicly available data and information and obtained from sources we consider reliable. Although reasonable care has been taken to ensure that the data and information is true, Acuité, in particular, makes no representation or warranty, expressed or implied with respect to the adequacy, accuracy or completeness of the information relied upon. Acuité is not responsible for any errors or omissions and especially states that it has no financial liability whatsoever for any direct, indirect or consequential loss of any kind arising from the use of Acuité IRS.