Industry Risk Score : Edible Oil

There are primarily two sources of oils namely the primary source and secondary source. The primary sources include nine principal oilseeds viz. groundnut, rapeseed/mustard, soyabean, sunflower, sesame, niger, safflower, castor and linseeds. On the other hand, edible oils obtained through secondary sources include coconut, cottonseed, palm, rice bran and oilseed cakes.
According to the governments advance estimates for 2018-19, oilseeds production is estimated at 315 lakh MT with estimated production of oils at about 71.8 lakh MT from these oilseeds. However, the total availability of edible oils from primary as well as secondary sources is estimated at 100.6 lakh MT.
Around 60 to 70% of the country's domestic demand of edible oils is met through imports reflecting the country's dependence on the same. During FY18 (latest available) per capita consumption of edible oil in India stood at 19.5 kg per annum as compared to the world per capita consumption of 29.3 kg per annum.
Since the oilseeds are mostly cultivated on marginal land dependent on rainfall, the production has been stagnant for the last few years despite witnessing a rise during the past year. Domestic demand for edible oils has been increasing at a pace faster than that of production on account of growth in population and improvement in the standards of living of people, leading to supply lagging rising demand. Consequently, the deficit is compensated through imports.
Globally too, India plays an important role in the edible oil market, with 7% share of overall oilseed production, 4% share in edible oil production, 11% share in consumption and 19% share of world edible oil imports.
The yield continues to be on the lower side due to poor quality seeds, inadequate irrigation facilities, and use of old technology for oil extraction and refining. Despite, the government taking several initiatives such as Minimum Support Price's (MSPs) for certain oilseeds, national oilseed development project and oilseed production programme, it's yet to bore the desired results. Further, with rising brand and quality awareness among the country's consumers, demand for branded edible oils too, is consistently on a rise. Thus, going ahead the country is likely to continue to depend on imports of edible oil to meet the domestic requirement which is expected to grow steadily.
Key Risks & Attributes
Extraneous climatic conditions affecting production
Over- dependence on imports
Use of old methods for extraction and refining of oils

The demand for edible oils is expected to reach 29 million tons in FY22 and further to 34 million tons by FY30, from ~25 million tons in FY19. This is largely due to growing population and its awareness about the health benefits of branded edible oils. The demand for edible oils is met mostly through imports (60- 70%) coupled with domestic production albeit at a lower proportion. In fact, in 2018-19, imports were recorded at 14.9 mt rising from 14.5 mt in the previous year.
Historically, the country's area under oilseed production has witnessed a tepid rise and thus, whatever increase in the past years occurred in production is mainly owing to the improvement in the crop yields which continues to be below the world average yields.
Thus, over the years, Indian edible oil demand growth has been supported by an equally incremental import growth. Imports, largely are from Malaysia, Indonesia, Brazil and Argentina, constituting more than 60% of the oil consumed. This has put tremendous pressure on our forex reserves. Further, any unforeseen crop failure in Malaysia or Indonesia can lead to acute shortage of edible oil and thus lead to increase in the cost of imported oil.
The imports majorly comprise of crude (non-refined) edible oil that is refined in local units, with the remaining portion constituting of refined oil imports (15- 20% of the total imports). There has been a constant change in the consumption pattern of edible oils. In the past the market use to be flooded with loose oil and vanaspati manufactured by the unorganised sector. However, with growing awareness about the adverse effects of these oils on health, there has been a consumer shift towards branded edible oils supporting imports.
Palm oil has captured almost 50-55% of the packaged and branded edible oil market encompassing variety of uses other than cooking, viz., hair care and manufacturing of soaps, cosmetics, detergents, among others.
Thus, companies involved in refining edible oil are strengthening their sources by acquiring palm oil plantations in countries such as Malaysia and Indonesia. However, this strengthening of the business profile through vertical integration is happening at a slow pace.
Acuité is of the opinion that demand scenario is marginally favorable with rise in demand for edible oils to continue. However, India is dependent on imports to meet its demand, which makes its trade balance a key monitorable.
Nature & Extent of Competition

Edible oil industry in India has intense competition and fragmentation due to presence of large number of units. This is due to the fact that there are very less entry barriers such as low capital and low technical requirements of the business.
The edible oil market is fragmented with large number players in both the organised and unorganised markets. The organised edible oil market is flooded with many branded oils, both domestically produced and imported. Fortune, Saffola and Sundrop have captured most of the cooking oil market. Fortune makes sunflower, soya refined, mustard and olive oil. Saffola sells blended oil made from rice bran oil and soybean oil. Sundrop is into refined rice bran oil. These oils are distinct from each other in terms of pricing, health benefits, aroma, usage and target different customer segments and dominate their niche market.
Palm oil, imported from Malaysia and Indonesia, is mainly used in processed food and sweets, and manufacture of non-food products such as soap, cosmetics, and detergents. Oil imported from Australia is low-cholesterol oil and has managed to capture a respectable market share. Olive oil has also become very popular for use in salad dressings, stir frying, marinating and roasting. It is also used for hair care and skin care. The market is flooded with several brands, mostly from Italy and Spain thus adding more competition.
Further, though the products are differentiated, recently there has been a rise in manufacturers leading to limited pricing power among players and is mostly market determined. Moreover, if prices of imported oil fall substantially, it can pose an additional threat to the products produced domestically.
Acuité is of the opinion that the competition persists due to presence of large number of producers and imports from international players.

Despite, India being one of the major producers of oil seeds such as groundnuts, mustard seeds and sesame seeds, its production has been consistently on a lower side compared to the global leaders. The primary reason for the same can be attributed to the low growth in land under cultivation which has mostly remained stagnant coupled with lack of irrigation, poor farming practices followed and lack of warehousing facilities. Further, method of extraction and refining of edible oil continues to be outdated and inefficient leading to the rise in imports.
Moreover, being a sector which is heavily dependent on rainfall, production of oilseeds is impacted due to any huge variation of the same. This can be mitigated if the production is geographically diversified across several states as the likelihood of monsoon failing simultaneously in all states remains less to moderate.
In addition, challenges in cultivation of oilseeds also include, over the years farmers giving preference to high-yielding crops such as wheat and rice, or give up their land for non-food grain use. Further, most of the oilseed crops such as palm oil have a gestation period of 3-7 years, which discourages new farmers from growing oil seeds or increasing the land under cultivation for oilseeds. Also, only 25% of the land used for cultivation of oil seeds is irrigated with the remaining dependent on rains. Production per hectare is also affected due to inferior quality seeds, poor soil and farming practices. Vulnerability to fluctuations in global prices of oilseeds also tends to discourage farmers from growing oilseeds which becomes unprofitable as many imported cheap oils are available in the market. Warehousing facilities too are not available for storage for oilseeds increasing the prices of existing facilities.
Processing of oil is undertaken by small scale industries and they use redundant technology to extract oil leading to low yields.
Acuité is of the opinion that input related risks are high related to production of oil seeds as well as the process of refinement of oil which affects domestic utilisation levels of plants.

The industry is exposed to the government regulations with the profitability of players influenced by any changes in the duty differential between import of crude and refined oil. In addition, any changes in the export taxes levied by exporting countries themselves primarily including Malaysia and Indonesia also poses a risk to the Indian market. India's import of refined edible oil is impacted due to any cut in customs duty by the Indian government under the Comprehensive Economic Cooperation Agreement (CECA). In fact, post January 1, 2019 the government has cut the overall import duty on crude palm oil from Malaysia, Indonesia and other members of the ASEAN to 40 per cent from 44 per cent earlier, while that on refined edible oil was reduced to 45 per cent and 50 per cent from Malaysia and other countries respectively as compared to the earlier duty rate was 54 per cent at the overall level. Thus, any duty cut is likely to impact the Indian refineries, leading to underutilisation of capacity.
The government further imposed 5% safeguard duty on RBD Palmolein/Palm Oil of Malaysian origin with effect from September 4, 2019. Thus, the duty difference between crude and refined palm oil has increased to 10% thereby, the quantity of import from Malaysia has seen a dip.
The Government of India has put in place a number of tax and non-tax regulations to promote the domestic edible oil industry. A 100% FDI has also been allowed in the edible oil sector with the aim of infusing fresh capital and technology into the industry and boost production which has been stagnant over the past few years.
The government has also put in place the minimum support price for various crops including oil seeds. Under this scheme, the government purchases oils seeds from farmers at a particular price in case they are unable to sell at a higher price. But the scheme was not implemented in entirety. The government agencies mainly focus on purchase of wheat and rice as they had inefficient resources available for procurement. In some cases, they put a cap of 25% of oilseeds harvested by a farmer.
Acuité is of the opinion that government policies are to an extent in favor of supporting the domestic manufacturers as it can affect the players operational as well as financial viability.

Several projects such as the National Oilseed Development Project and Oilseed Production Programme have been launched by the government to address the issue of low per hectare productivity of oil seeds, by using new hybrid seeds, introducing new methods for irrigation and improvement of soil, among others. Further, the Technological Mission on Oilseeds and Pulses (TMOP) included initiatives on several fronts such as improvement of oilseed production and processing technology, additional support to oilseed farmers and processors besides enhanced import duty on edible oils.
Rising importance of the oil quality and the modernising of the refining process are the key challenges for oil processors that would require mitigation. Subsequently, next generation oil refining process technologies have to be developed and implemented. However, since there has not been substantial increase in per hectare production of oilseeds, this has also led the processing companies in failing to modernise the process of oil extraction and refining.
Acuité believes that use of obsolete technology for production of oil seeds and extraction of oil is a risk for the industry, leading to inefficient utilisation of resources, increasing costs and low profitability.
Industry financial performance risk score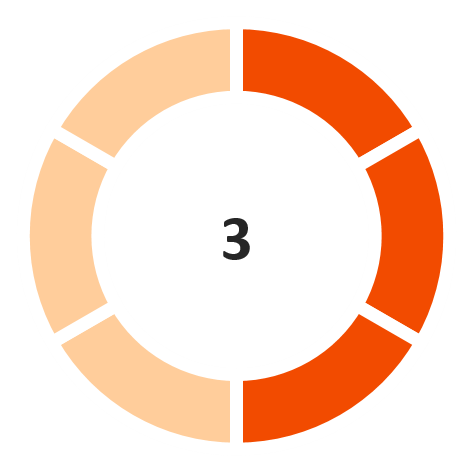 Operating Margin
(Marginally unfavorable)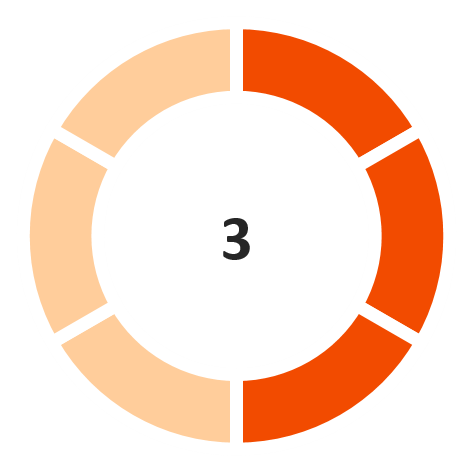 Interest Coverage Ratio
(Marginally unfavorable)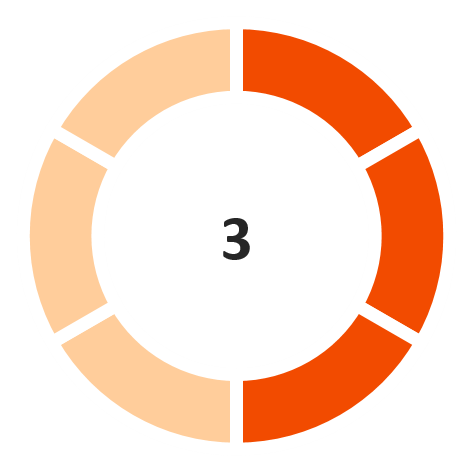 Return on capital employed
(Marginally unfavorable)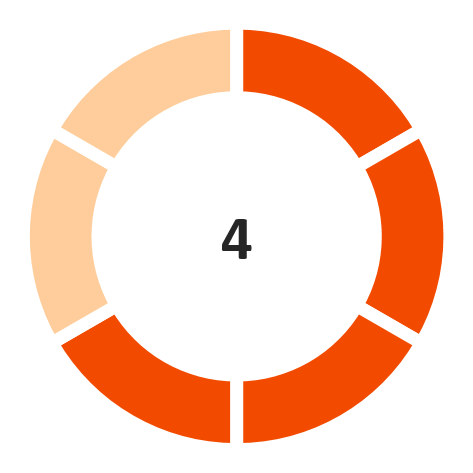 Debt/ Equity
(Marginally favorable)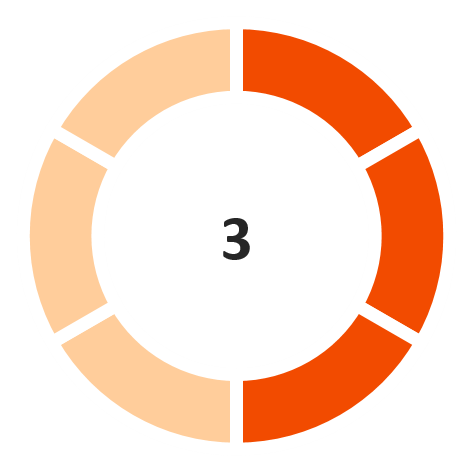 GCA days
(Marginally unfavorable)


Note: The industry financial performance risk score is provided on a 6-point scale
Disclaimer:

Acuité IRS should not be treated as a recommendation or opinion that is intended to substitute for a financial adviser's or investor's independent assessment of whether to buy, sell or hold any security of any entity forming part of the industry. Acuité IRS is based on the publicly available data and information and obtained from sources we consider reliable. Although reasonable care has been taken to ensure that the data and information is true, Acuité, in particular, makes no representation or warranty, expressed or implied with respect to the adequacy, accuracy or completeness of the information relied upon. Acuité is not responsible for any errors or omissions and especially states that it has no financial liability whatsoever for any direct, indirect or consequential loss of any kind arising from the use of Acuité IRS.