Industry Risk Score : Steel - Alloy

Steel is essentially an alloy largely made of iron ore blended with carbon, usually less than 1%. There are over 3,500 grades of steel made using various elements including manganese, nickel, chromium, titanium, tungsten and cobalt, among others. These types of steel have their own unique physical and chemical properties such as strength, elasticity and broadly fall in four types – carbon steel, tool steel, stainless steel and alloy steel. Steel is largely used for construction of infrastructure such as roads, airports, bridges, buildings, stadiums etc. It is also used for manufacturing appliances, utensils and cutlery.
In 2018, the global crude steel production was estimated at 1,808 million tons. China accounts for around 50% of total steel production followed by India, Japan and US. Further, during the year China, Japan and Russia were the top three net exporters of steel, whereas EU, US and Thailand were the net importers.
Over the short term, with domestic economy facing headwinds with dwindling GDP, and the stress in the automobile and infrastructure sectors, overall demand in the steel industry is expected to be lower. However, going ahead, the steel industry in India is expected to witness uptrend. The National Steel Policy plans to have available steel manufacturing capacity at 300 million tons by 2030. Moreover, production is forecasted at 255 MT and a robust finished steel per capita consumption of 158 Kgs by 2030-31, as against the consumption of around 61 Kgs during 2017. The policy also envisages to domestically meet the demand of high grade automotive steel, electrical steel, special steels and alloys for strategic applications.
The 'Make in India' initiative is also likely to increase the demand for steel manifold. Government has institutionalized a regulatory framework to support the domestic steel manufacturers. But, the steel sector faces quite a few challenges including procurement of raw materials, logistical constraints among others. The industry is very competitive and with opening of FDI in steel sector, there is a threat to the marginal players.
Consequently, growth in the Indian sponge iron industry in FY20 will be confined by tepid rise in domestic steel industry. Further, any issues with iron ore availability, coal and natural gas is likely to cripple growth as well.
Key Risks & Attributes
Volatility in raw material supply and prices
Economic growth and government policies
Forex fluctuation risk, for both imports and exports

During FY19, India's crude steel production grew by around 3% y-o-y to 106.6 million tonnes (mt) from 103.1 in the previous year. Further, the country's steel imports rose by ~5% to 7.8 mt during the year from 7.5 mt in FY18. Exports on the other hand, plunged by ~34% to 6.4 mt. Consequently, India became a net importer of steel in FY19 after three years. Import duty imposed by the US on steel products can also be attributed to additional supplies being diverted to India leading to higher imports. India's domestic consumption of finished steel increased at a strong 7.5% in FY19 to 97.5 mt from 90.7 in the previous year.
Alloy steel has witnessed a strong growth over the last few years, growing at a CAGR of ~7% primarily led by healthy growth from railways, auto, defense, and maritime segments. Consequently, the share of alloy in overall steel demand has grown from 8% in FY13 to 9% in FY18.
The country lately however has been facing slowdown in the domestic economy crippled with dwindling GDP, and the stress in the automobile and infrastructure sectors. Consequently, overall demand in the steel industry is expected to be lower accentuated by the ongoing trade war witnessed at a global level. In terms of trade, India has fluctuated from being a net importer of steel to net exporter over the past few years. After being net exporter for the past two years, India was a net importer in FY19.
Prices of steel are contingent to the prices of input raw materials, demand- supply dynamics and international prices prevalent of the commodity. However, major steel consumers such as automotive industry, oil and gas, consumer durables have high bargaining power and can buy steel at reasonable prices, the risk is prevalent in the industry.
Acuité believes that the growth in demand will be constrained with the recent slowdown in the economy both domestically and at a global level presenting a challenging environment for the industry to operate atleast in the short term.
Nature & Extent of Competition

The steel industry is characterized having a large number of players thereby leading to no single player controlling a major share of the market. Further, with the entry of foreign players there is a need for the domestic players for investing in technology upgradation. Consequently, the industry is exposed to competitive risk going ahead.
Steel producers can be distinguished into integrated steel producers (ISP) and secondary producers. The former are companies that are present throughout the steel manufacturing value chain from the mining of iron ore, to the manufacturing and marketing of finished products. On the other hand, secondary producers are players manufacturing steel from sponge iron and scrap. The process used in manufacturing involves Electric Arc Furnace and Induction Furnace units. As regards with ISPs', Steel Authority of India, Rashtriya Ispat Nigam Limited, Tata Steel, JSW Steel & Power, JSW Steel, Electrosteel and Essar Steel are some of the major competitors.
Despite, the secondary steel commanding ~57 per cent of total production capacity, raw material security risk is higher associated towards them and thus possess a disadvantage with respect to ISPs.
Steel companies are also exposed to slowing demand and rising raw material cost. With 100% FDI allowed through automatic route in the steel industry, the foreign players in addition to getting fresh inflow of funds will also transfer their technological expertise to produce superior quality products in a cost effective manner. Thus, going ahead with any demand risk materializing, debt laden steel companies are further likely to witness consolidation.
Acuité believes the prevalence of competition in the Indian steel industry is likely to pose significant challenges especially to smaller players in terms of maintaining relevancy comparative to ISPs and will remain a key monitorable going ahead.

The challenges associated with manufacturing of steel are availability of raw materials including iron ore, coal (primarily coking coal), natural gas and scrap. In addition, availability of labor, logistical bottlenecks and higher cost of capital too present a significant challenge to this highly indebted industry.
Any high volatility in the aforementioned parameters coupled with global steel pricing dynamics leads to steel prices being impacted domestically. Thus, the ability of steel producers to efficiently pass on these costs remain a precursor for the players in the industry to sustain their operations over long term.
However, with the cost of raw materials being a function of multiple factors it is important for players to utilize their capacity optimally. Ensuring the availability of coal and iron ore at competitive prices and in a timely manner, remains a prerogative in order to avoid any adverse effect on the business. In fact, having long-term coal linkage agreements for procurement of coal can offset risk to a certain extent.
Acuité is of the opinion that input related risks are prevalent in the industry. Ensuring timely availability of raw materials and at competitive prices to be important going ahead.

The steel industry at an overall level remains a sector which requires sustained support in terms of government policies and interventions for its growth. The government has in fact taken several initiatives to promote the steel industry namely; 100% FDI through automatic route to attract foreign investment and sharing of technological expertise, the National Steel Policy, which envisages total reliance on domestic steel production by 2030. Further, the push from government through 'Make in India' scheme and higher budgetary allocation for the infrastructure sector is expected to create demand albeit in medium to long term.
Moreover, to promote the steel industry, there is no export duty on finished steel products but a duty of 30% has been levied on export of input viz. iron ore. Further, the duty on import of capital goods required for setting up a steel plant is nil, but import of steel attracts a duty ranging between 5- 12.5%.
Acuité believes that government policies and timely interventions for safeguarding the steel industry remain a positive for this sector in an otherwise highly competitive industry.

The integrated steel manufacturers have undertaken research to address production issues such as raw material beneficiation and agglomeration. However, the total spent by them on R&D activities is less than 0.5% of the turnover. On the other hand, the secondary steel sector is constrained by having limited capacity to undertake the same.
Owing to increased imports of certain high-end steel used primarily in defence, space and nuclear sector, there exists a need to augment R&D in the sector to develop superior steel products which the country imports. In fact, the government has set up Steel Research and Technology Mission of India to head the research activities which would benefit the whole steel industry. The objectives of the same include: (1) Set up modern research facilities, (2) Warrant utilization of poor quality iron and coal, (3) Modernize machinery required for production of steel, (4) Control of costs involved in manufacturing of steel, (5) Product development.
Further, the government has exhorted the steel industry to make the year 2019 as the "Year of Expansion", in terms of reaching out to new regions of the country, to new markets and user industries and to other countries for exporting steel. The industry has been suggested to come up with new technology and innovation for steel, so as to fulfill the aspirations of the government for Make in India.
Acuité believes of the opinion that there lies a scope for research & development in the sector thereby overcoming the challenges of efficient production to which the industry is presently exposed to.
Industry financial performance risk score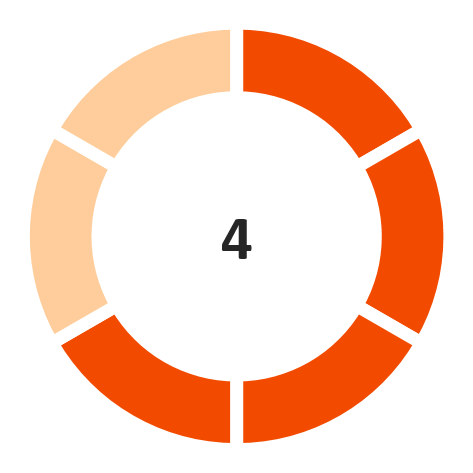 Operating Margin
(Marginally favorable)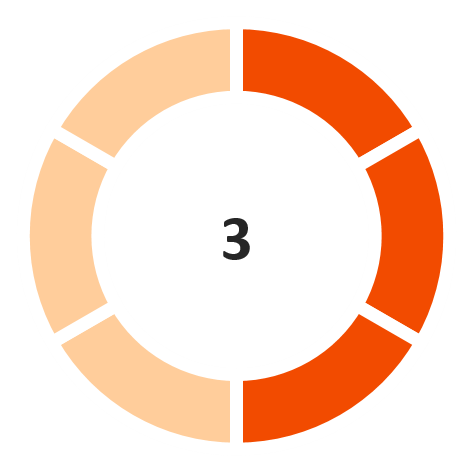 Interest Coverage Ratio
(Marginally unfavorable)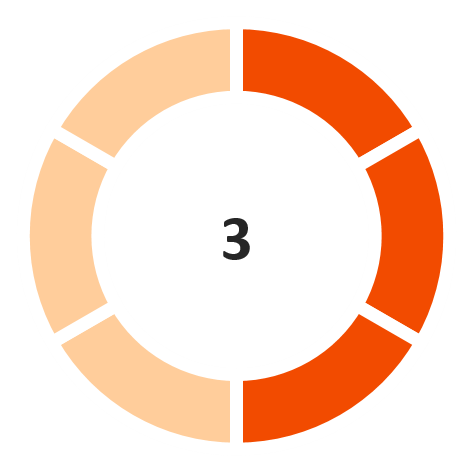 Return on capital employed
(Marginally unfavorable)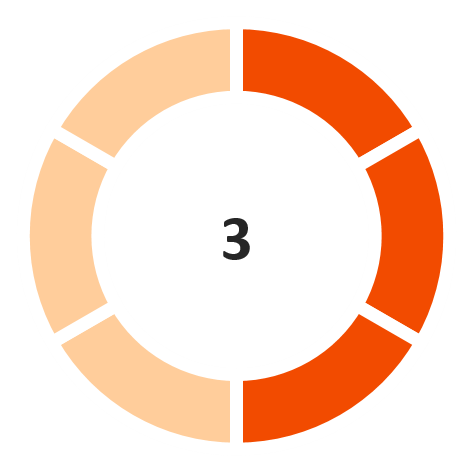 Debt/ Equity
(Marginally unfavorable)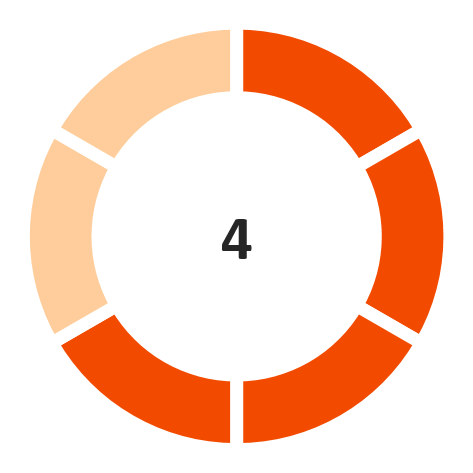 GCA days
(Marginally favorable)
Note: The industry financial performance risk score is provided on a 6-point scale
Disclaimer:

Acuité IRS should not be treated as a recommendation or opinion that is intended to substitute for a financial adviser's or investor's independent assessment of whether to buy, sell or hold any security of any entity forming part of the industry. Acuité IRS is based on the publicly available data and information and obtained from sources we consider reliable. Although reasonable care has been taken to ensure that the data and information is true, Acuité, in particular, makes no representation or warranty, expressed or implied with respect to the adequacy, accuracy or completeness of the information relied upon. Acuité is not responsible for any errors or omissions and especially states that it has no financial liability whatsoever for any direct, indirect or consequential loss of any kind arising from the use of Acuité IRS.